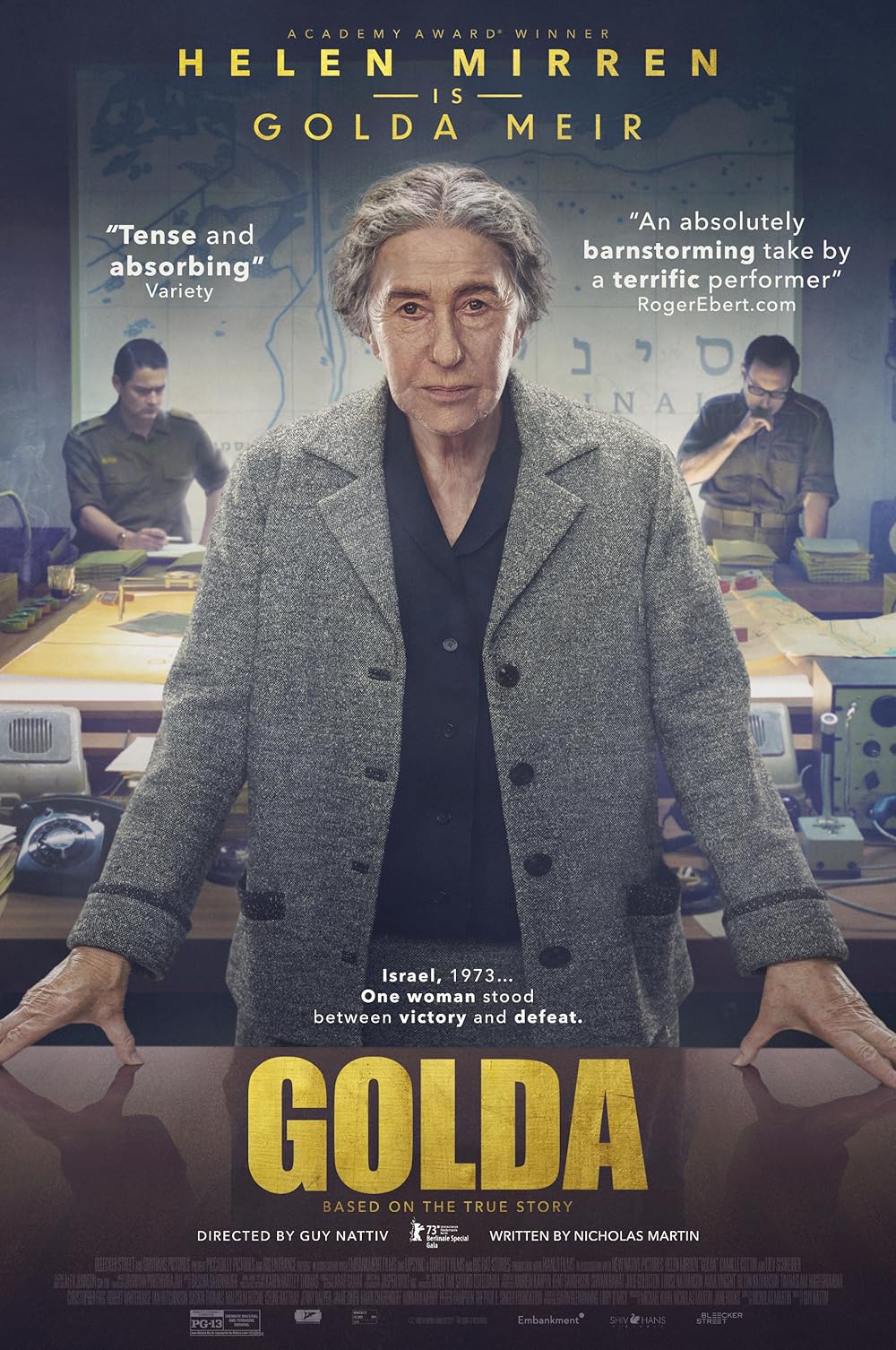 Golda 2023
Golda 2023
*Recommended to use Chrome browser to watch movies.
About Golda
Golda is a 2023 biographical drama film directed by Guy Nattiv and written by Nicholas Martin. The film depicts the life of Golda Meir, the 4th Prime Minister of Israel, particularly during the Yom Kippur War. It stars Helen Mirren, Camille Cottin and Liev Schreiber.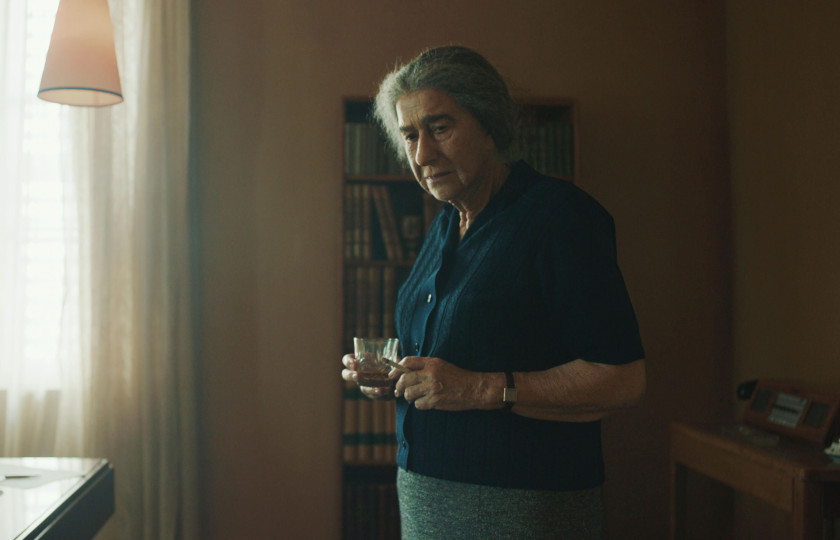 It received its world premiere at the 2023 Berlin International Film Festival on February 20, 2023. It was released in the United States by Bleecker Street and Shivhans Pictures on August 25, 2023 and was released in the United Kingdom and Ireland by Vertical Entertainment and MetFilm Distribution on October 6, 2023.
Substance
In October 1973, Mossad receives intelligence implying that Egypt and Syria are preparing to commence a military campaign against Israel, which is promptly relayed to the Israeli prime minister, Golda Meir. Golda is dismissive of the intelligence, noting her inability to initiate a counter-plan sans the support of her defense minister, Moshe Dayan, who too, is equally speculative.
On 6 October, the day of Yom Kippur, Golda's inner circle informs her that Egypt has amassed a large force opposite the Suez Canal, concluding that hostilities would begin by sundown. Although realising her tardiness in preparing early, Golda refuses to make a pre-emptive move, instead ordering a partial mobilization to face the threat; nevertheless, she is surprised when the attack commences early. Elsewhere, Dayan, who is sent to inspect the Golan Heights, is horrified to discover that Syria has launched a thorough attack against the ill-prepared Israeli troops. Dazed, he attempts to resign, but Golda talks him out of it, nonetheless, she loses her confidence in him.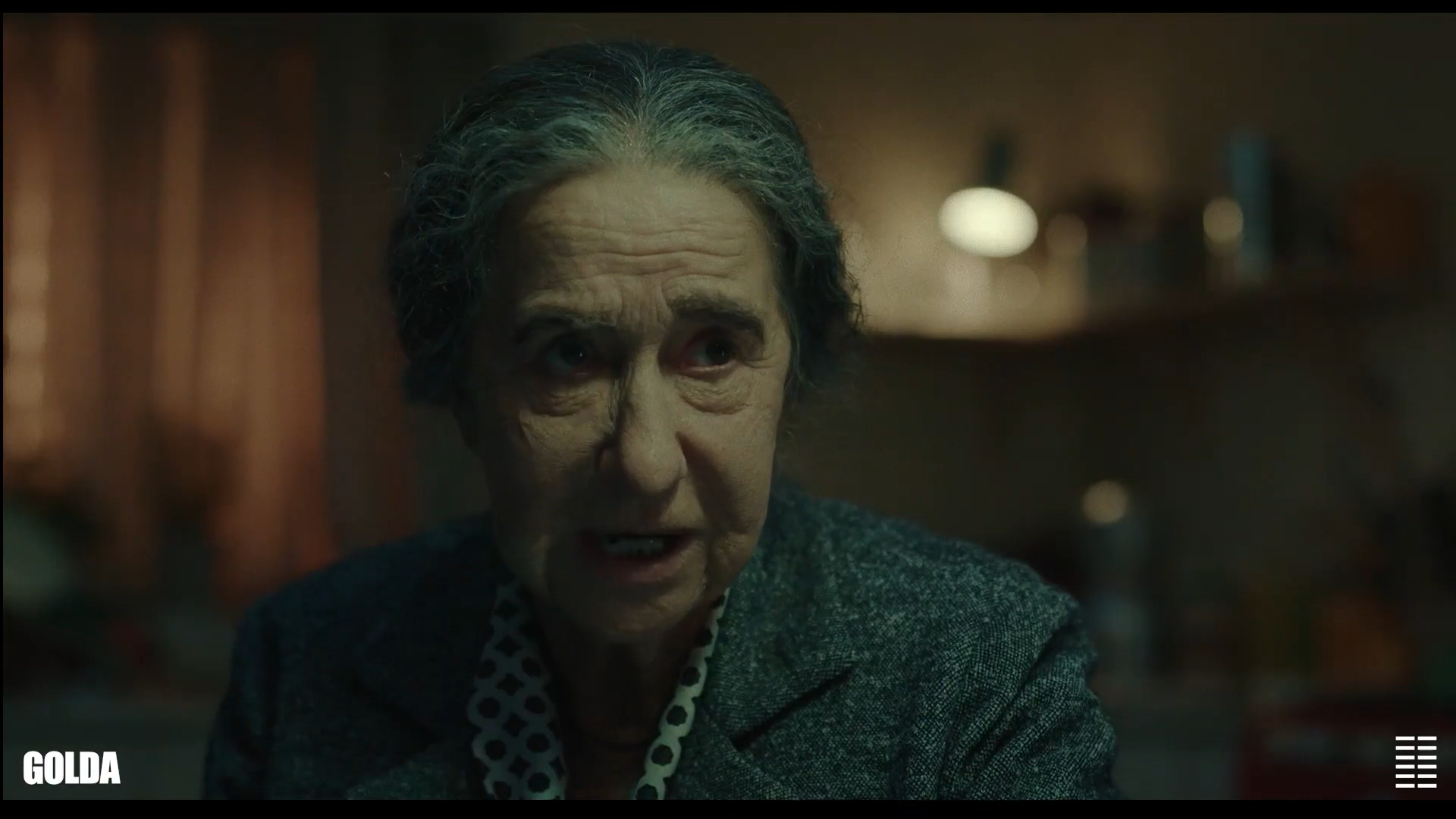 Between 7-8 October, with Egypt and Syria making gains into Israel, IDF chief of staff Lt. Gen. David Elazar proposes to relieve Israeli fortifications in the Sinai Peninsula using the 162nd Division led by Maj. Gen. Avraham Adan. Despite opposition from Mossad chief Zvi Zamir, the plan proceeds, but the Egyptians defeat the Israeli force. The next day, with the Syrian offensive having slowed, Dayan proposes an air strike on Damascus to put pressure on Egypt. However, with a shortage of planes, the IAF is unable to proceed; in response, Golda requests U.S. secretary of state Henry Kissinger to provide surplus jets, which he reluctantly agrees to.
On the fifth day, amidst increasing tensions, Maj. Gen. Ariel Sharon proposes an operation to cross the canal using the 143rd Division to challenge the Egyptian Second and Third Armies. Zvi informs Golda that the Egyptian 4th and 21st Divisions would cross the canal in two days, leaving Cairo undefended in the event of an attack. Per the intelligence, the Egyptians cross the canal and are met with resistance from Israeli tank forces led by Lt. Gen. Haim Bar-Lev and are defeated.
On 15 October, Sharon's forces cross the canal at an undefended point called the "Chinese Farm". They are ambushed by Egyptian units, regardless, they maintain their positions. Meanwhile, Elazar prepares to barricade the Third Army by cutting Suez from Cairo, which would accordingly force Egypt into negotiations. Concurrently, Kissinger pays a private visit to Golda and urges her to accept a ceasefire. Golda proceeds with her plan anyway, which finally forces Egypt into talks.
By the twentieth day, both sides agree to the further diplomatic talks and to exchange POWs, effectively concluding the conflict. However, Zvi privately informs Golda that IDF military intelligence chief Eli Zeira had neglected to properly monitor signals intelligence from the Egyptian side, which allowed Israel to be attacked unaware; although appalled, she chooses to bear the blame instead. Despite the victory, the conflict's intensity inflicts an emotional toll on the aged Golda, who is stricken with cancer.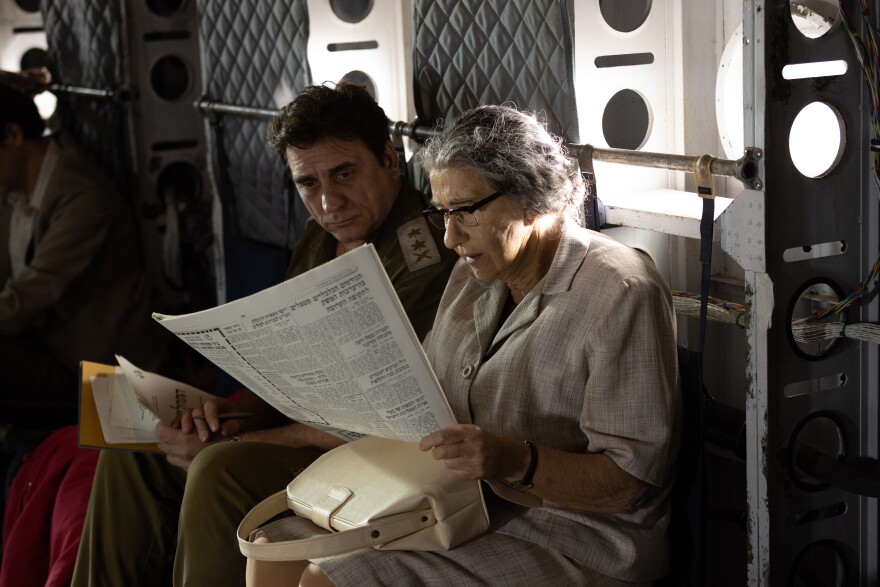 One year later, in 1974, Golda testifies before the Agranat Commission for her conduct in the war. She states off-the-record that despite her initial uncertainty, she genuinely felt war was certain. Four years later, on 8 October 1978, a bedridden Golda dies watching footage of her meeting with Egyptian president Anwar Sadat a year earlier.
The film's monologue informs that the commission cleared Golda of any wrongdoing and that she lived to see the signing of the Camp David Accords, the first formal measures of peace between Israel and its Arab neighbors.
Cast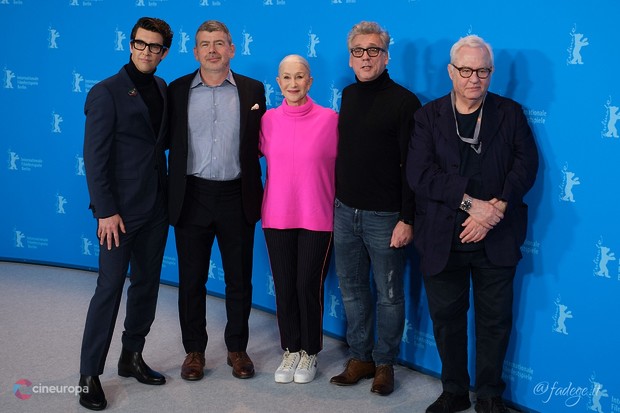 Government of Israel
Helen Mirren as Golda Meir, Prime Minister of Israel
Camille Cottin as Lou Kaddar, private secretary to Golda Meir
Rami Heuberger as Moshe Dayan, Minister of Defense for Israel
Rotem Keinan as Zvi Zamir, Director of Mossad
Emma Davies as Miss Epstein, a typist in the Prime Minister's Office
Israel Defense Forces
Lior Ashkenazi as Lt. Gen. David "Dado" Elazar, the Chief of Staff, IDF
Dominic Mafham as Lt. Gen. Haim Bar-Lev, Commander, Southern Command
Dvir Benedek as Maj. Gen. Eli Zeira, Director of Military Intelligence
Ed Stoppard as Maj. Gen. Benny Peled, Commander of the Israeli Air Force
Ohad Knoller as Maj. Gen. Ariel "Arik" Sharon, Commander, 143rd Division, IDF
United States Department of State
Liev Schreiber as Henry Kissinger, United States Secretary of State
Jaime Ray Newman as Henry Kissinger's secretary