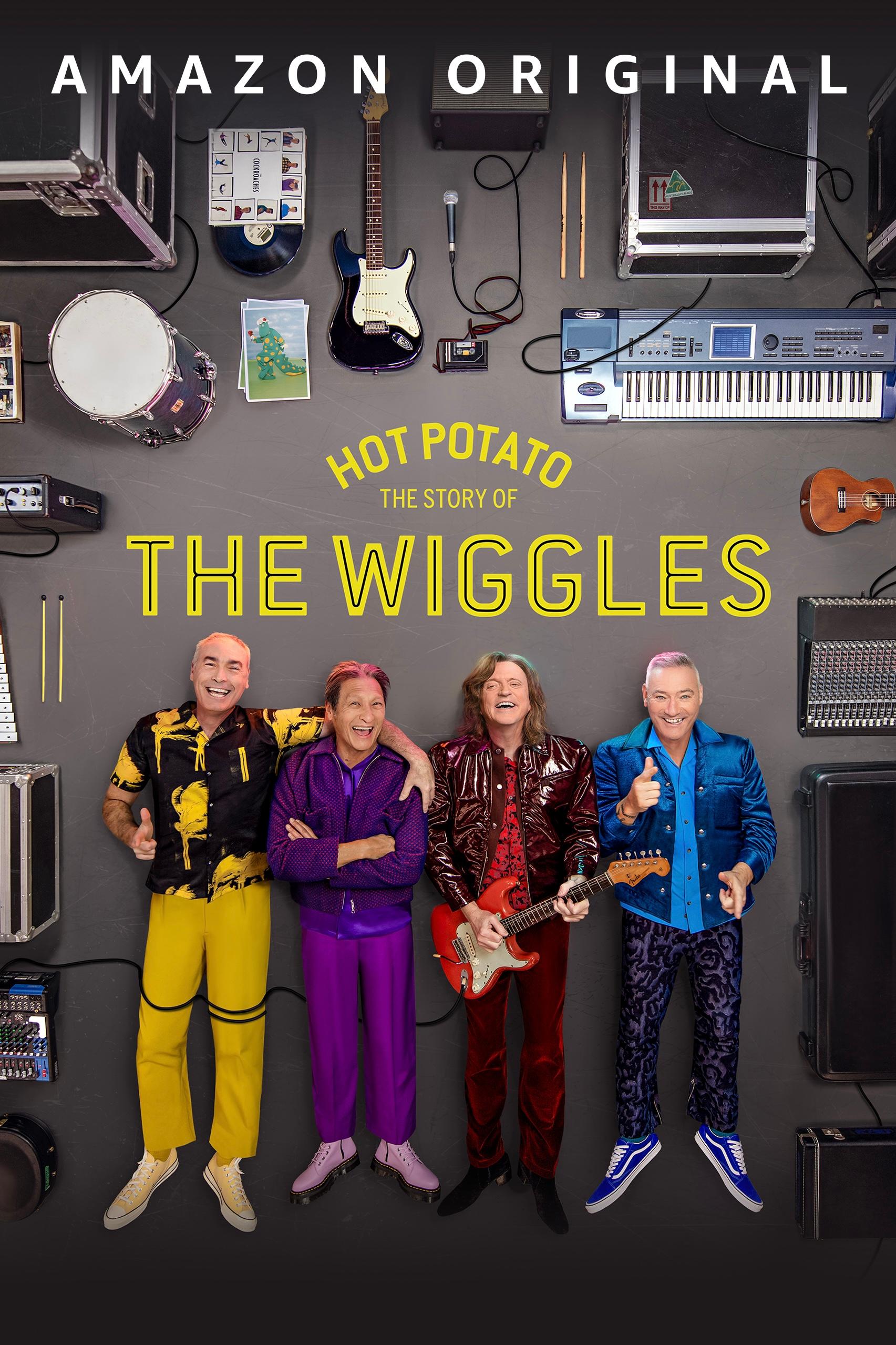 Hot Potato: The Story of the Wiggles
Hot Potato: The Story of the Wiggles
*Recommended to use Chrome browser to watch movies.
About The Wiggles
The Wiggles are an Australian children's music group formed in Sydney in 1991. The group are currently composed of Anthony Field, Lachlan Gillespie, Simon Pryce, Tsehay Hawkins, Evie Ferris, John Pearce, Caterina Mete and Lucia Field. The Wiggles were founded in 1991 by Field, Murray Cook, Jeff Fatt, Greg Page and Phillip Wilcher. Wilcher left the group after their first album. Page retired in 2006 due to ill health and was replaced by understudy Sam Moran, but returned in 2012, replacing Moran. At the end of 2012, Cook, Fatt and Page retired and were replaced by Gillespie, Pryce and Emma Watkins. Cook and Fatt retained their shareholding in the group and all three continued to have input into its creative and production aspects, while engaging in occasional reunion performances. Watkins departed the group in 2021, with Hawkins taking her place.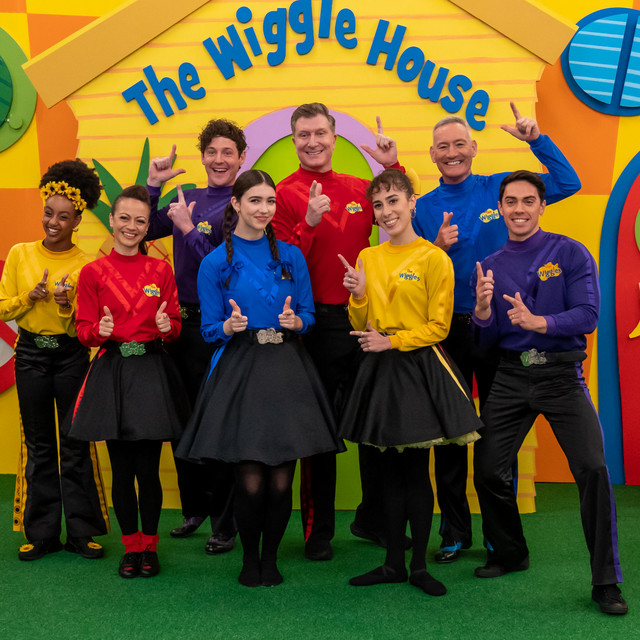 Field and Fatt were members of the Australian pop band the Cockroaches in the 1980s, and Cook was a member of several bands before meeting Field and Page at Macquarie University, where they were studying to become pre-school teachers. In 1991, Field was inspired to create an album of children's music based upon concepts of early childhood education, and he enlisted Cook, Page, and Fatt to assist him. They began touring to promote the album and became so successful, they quit their teaching jobs to perform full-time. The group augmented their act with costumed characters Dorothy the Dinosaur, Henry the Octopus and Wags the Dog, as well as the human character Captain Feathersword, played by Paul Paddick since 1993. Shirley Shawn the Unicorn was later introduced. They originally travelled with a small group of dancers, which later grew into a larger troupe. The group's albums, DVDs and television programs have been produced independently since their inception. The height of their popularity came in the early 2000s, after they broke into the American market.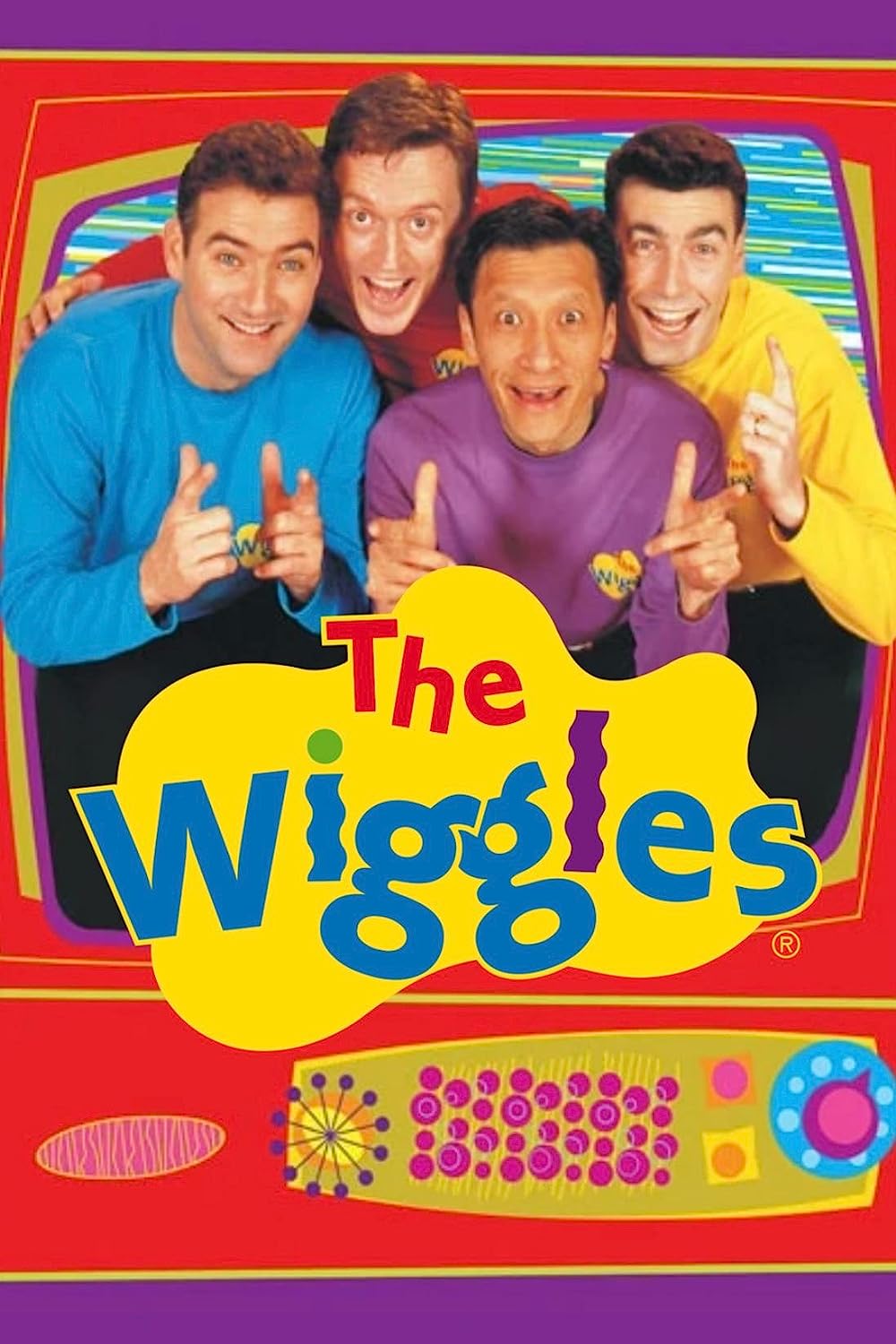 The group were formally consolidated in 2005. They were listed at the top of Business Review Weekly's top-earning Australian entertainers four years in a row and earned A$45 million in 2009. The Wiggles have enjoyed almost universal approval throughout their history, and their music has been played in pre-schools all over the world. They have earned multiple Gold, Platinum and double Platinum records; have sold 23 million DVDs and 7 million CDs; and have performed, on average, to one million people per year. The band has earned multiple Australasian Performing Right Association (APRA) and Australian Recording Industry Association (ARIA) Music Awards, and they have been inducted into the ARIA Hall of Fame.
Members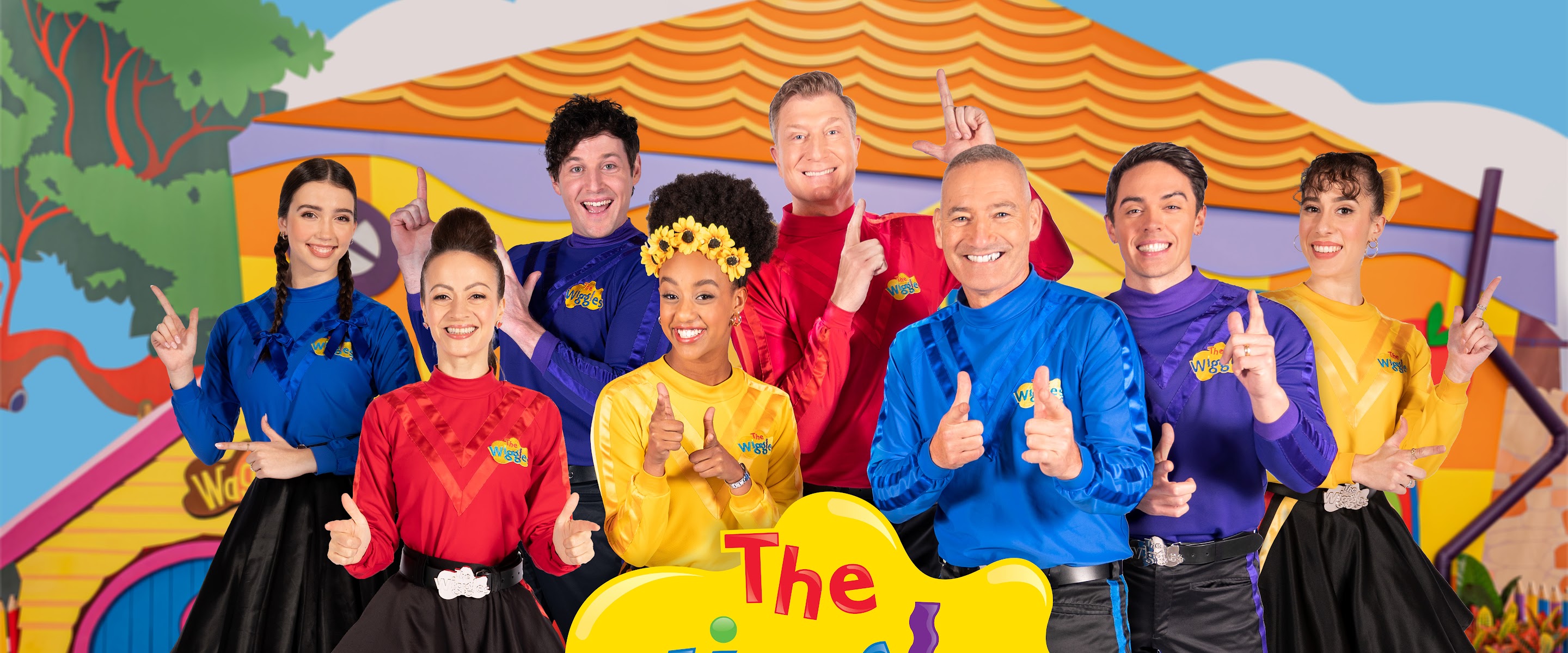 Current members
Anthony Field – Blue Wiggle (1991–present)
Lachlan Gillespie – Purple Wiggle (2013–present)
Simon Pryce – Red Wiggle (2013–present)
Tsehay Hawkins – Yellow Wiggle (2021–present), Red Wiggle (2021)
Evie Ferris – Yellow Wiggle (2022–present), Blue Wiggle (2021–2022)
John Pearce – Purple Wiggle (2021–present)
Caterina Mete – Red Wiggle (2022–present)
Lucia Field – Blue Wiggle (2022–present)
Former members
Murray Cook – Red Wiggle (1991–2012)
Jeff Fatt – Purple Wiggle (1991–2012)
Greg Page – Yellow Wiggle (1991–2006, 2012)
Phillip Wilcher (1991–1992)
Sam Moran – Yellow Wiggle (2006–2012)
Emma Watkins – Yellow Wiggle (2013–2021)
Kelly Hamilton – Yellow Wiggle (2021–2022)
Musical style
The Wiggles have written new music each year since their inception; they sequestered themselves for a month each summer and wrote three albums' worth of original children's music based on simple concepts familiar to young children, and using several genres of music and types of instruments. Most of their songs were short and started with the chorus because they felt that young children needed to be presented with a song's topic in their first few lines.They wrote songs individually at first, but eventually wrote as a group, often with John Field, trumpet player Dominic Lindsay, and Paddick. Fatt, the only member of the original group without a degree in early childhood education, tended to focus on composing music. Fatt told reporter Brian McElhiney, who called the group's songwriting process "a collaborate affair", that they wrote repetitive pop songs or jingles, which were appealing to children. Watkins reported that she was invited to write songs for their albums, even though she was primarily a dancer. John Fogerty of Creedence Clearwater Revival, who appeared in a Wiggles video in 2002, told The New York Times that he was "very impressed" with the group's songwriting, especially with their drum sound.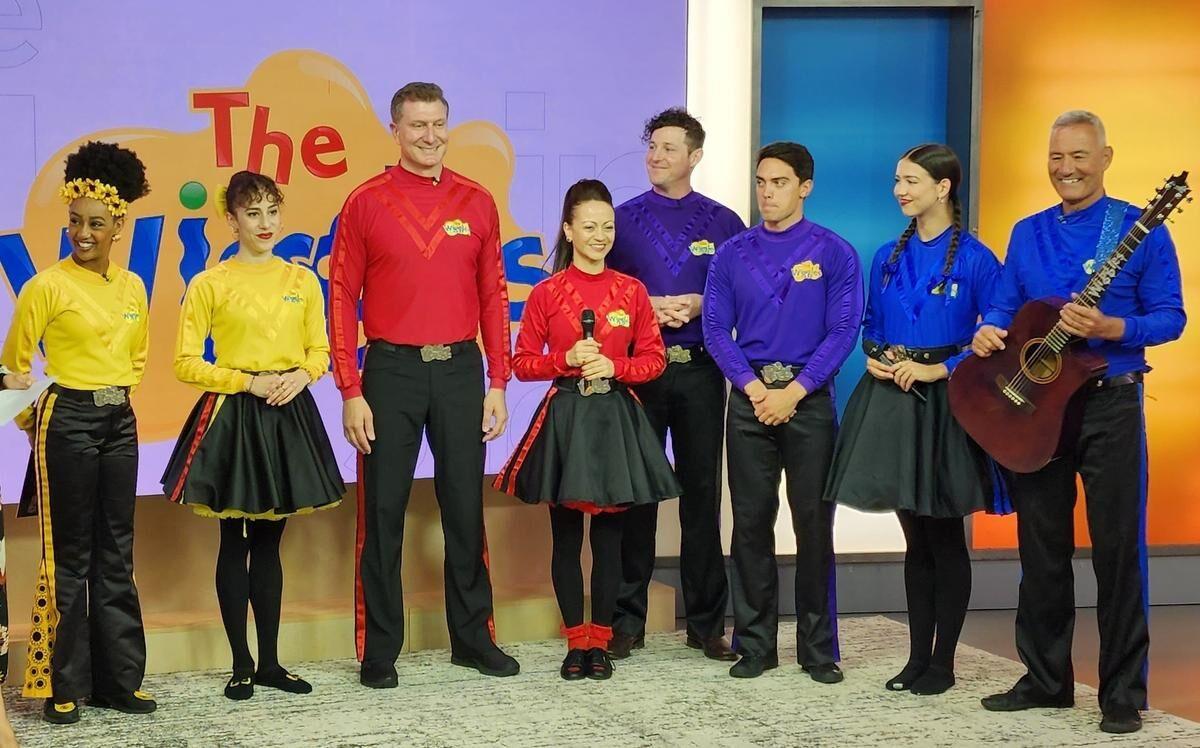 According to Anthony Field, the transition from writing music for an adult rock band to writing children's music was not a big one for the Wiggles. He explained that the music of the Cockroaches and the Wiggles was similar, but just featuring different subject matter in the lyrics. Moran stated that the Wiggles wrote songs they liked and would listen to, and then made them appropriate for children. They approached simple and relocatable topics, such as food and nutrition, as teachers would in a pre-school setting, with simple melodies that were easy for children to sing and remember. The group sang the same 60s-style pop as the Cockroaches, but with different lyrics, although they were not confined to songs about love and could write about anything that interested and excited young children, which was limitless.The music they chose to write and perform was influenced by nursery rhymes, folk music, and rock songs of the 1950s and 1960s. Page reported, "First and foremost, we're entertainers".The Wiggles captured the interest of children by first entertaining them, and then by presenting them with educational messages.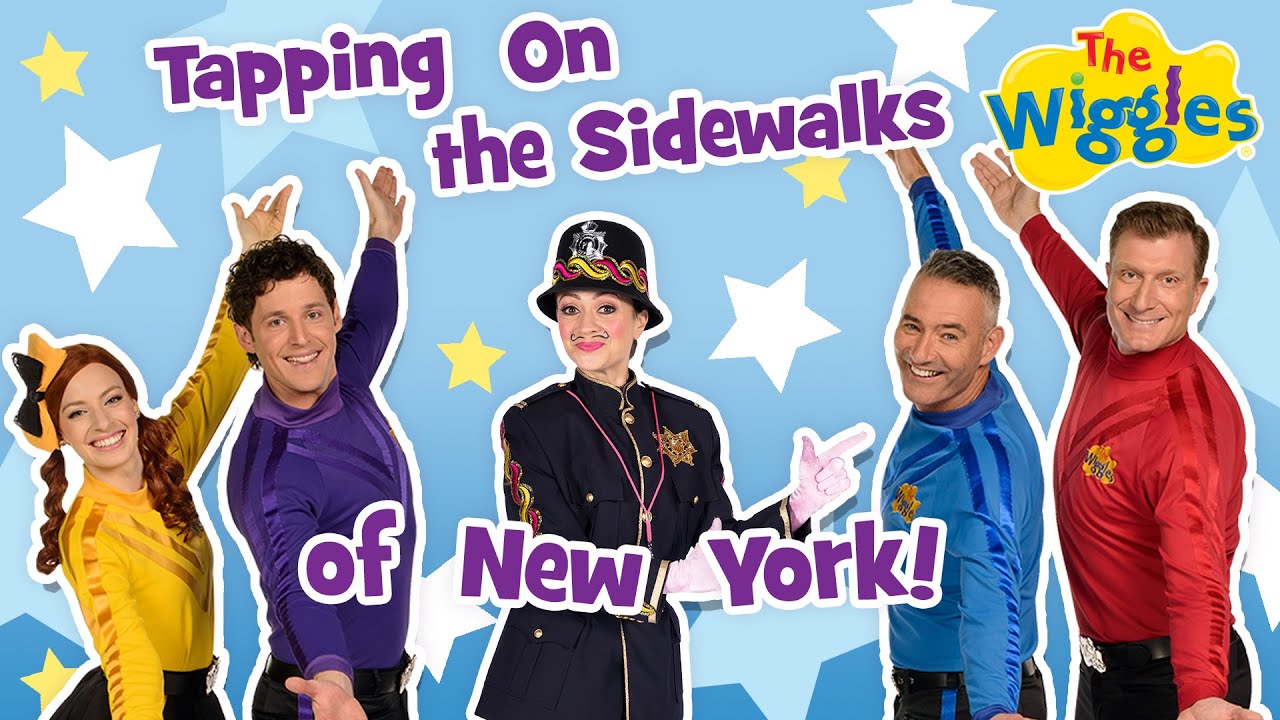 The group wrote and performed children's music that was different from what had been done previously; as Cook stated, "we didn't just go down the route of what people think is kids' music". They were not tied to one style or genre of music and often experimented in the studio; while some of their recordings were orchestral, others had a more live feel. The group were aware that their songs were often children's first exposure to music. Guitar Magazine speculated that since Cook was one of the first guitarists children were exposed to, he may be the most influential guitarist in the world. Cook was conscious that he was probably the first guitarist children would see and appreciated the opportunity to inspire children to learn to play guitar later. In 2013, after Cook retired from touring with the group and became their touring manager, he reported that newer bands like Regular John approached him and said that the Wiggles were the first band "they got into".
Controversies
Pappadum Song
In 2020, a song released six years earlier titled Pappadum received significant backlash for its portrayal of Indian culture. The song's lyrics are the word pappadum repeated over and over again, and the accompanying video clip sees the Wiggles dancing in traditional Indian style whilst wearing sarees and dhotis. Member Anthony Field, who wrote the song, issued an apology stating that he wrote it as a celebration of Indian culture. The song has since been removed from live concerts.
Woke Wiggles
In 2021, Australian senator Matt Canavan voiced his concerns that the group was going too woke following the introduction of the new ethnically diverse Wiggles. Canavan stated that "the Wiggles are free to do what they like. It was nice while it lasted. But you go woke, you go broke." His comments were largely criticised by fans welcoming the changes.
Hot Potato used to move away homeless
In 2023, the Australian city of Bunbury, Western Australia used a loop of the song Hot Potato to deter homeless people from setting up shelter at a popular spot, which caused a lot of outrage among locals. The Wiggles released a statement, saying that this use of their music went against their message of bringing joy and happiness to people. After the band approached the city, the music has since been switched off.